Never for money // Always for love….
Dad, husband, student, coach/teacher, historian, systems thinker
What am I doing now?
I am a a certified Professional Scrum Master, project manager, and a certified AWS Certified Cloud Practitioner at Mitel.
Here's a Sprint Review and Planning deck I wrote that has almost 20,000 views on Slideshare.
Subscribe to Agile Notes my weekly newsletter about Agile, Scrum and Continuous Improvement. Be sure to subscribe!
Not necessarily side-hustles….
I love teaching, coaching, and mentoring people. I also love ancient history.
I just completed my B.A. in History from SUNY: Empire State College (Spring 2020). I am currently evaluating Master's Programs.
My goal is to teach a Western Civilization course.
Every semester I work with the 8th grade Home and Careers classes at my local Middle School on "Getting Their First Job"
In 2017 I became an NFHS Certified Interscholatic Coach.
Contact…or just follow me
Please feel free to email me at mike@mikelally.net
…or follow me on
Twitter for re-tweets of blockchain and cryptocurrency info,
Instagram for pictures of my dog,
Linkedin to see who I know that you might also know
Tools and Academic Papers
Below are links to tools I use in my role as a project manager and presentations I've given on the way to my degree in History.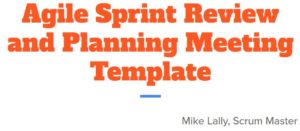 See my notes from from the books I've read